Handloom Saree
Some of the well-known Indian handloom saris are Kanchipuram silk saris, Maheshwari sari,…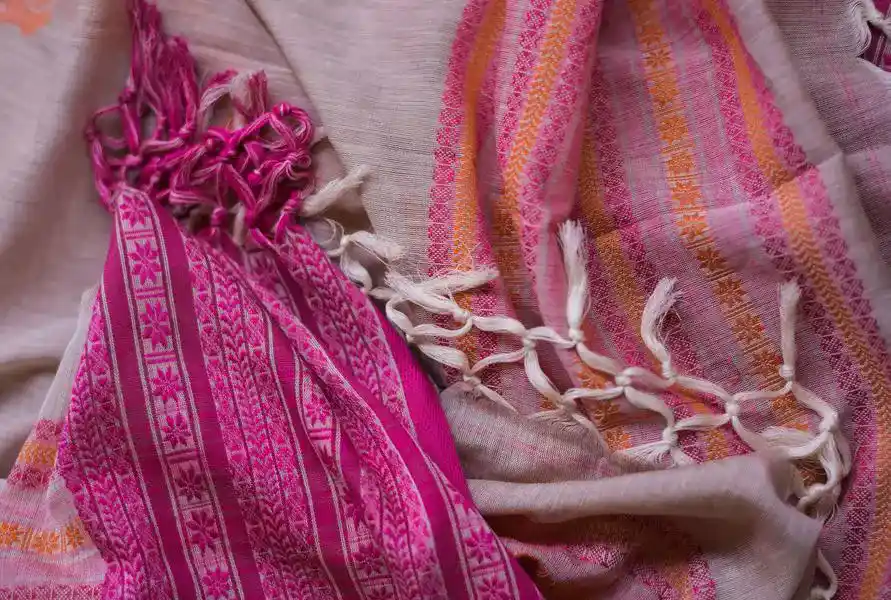 Show Filters
Showing 1–30 of 303 results
Showing 1–30 of 303 results
How many types of handloom sarees are there?
There are more than 30 types of sarees available in India they are Banarasi Silk Sarees, Kasheeda saree,Khun Saree, Kasuti Sarees, Chanderi Sarees, Tant Sarees,Kanjeevaram Sarees, Assam Silk Sarees, Batik Print Sarees, Tussar silk Sarees,assam muga silk sarees, Dhakai Jamdani Sarees,Panchampalli Sarees,Mysore Silk …ETC.
Is silk saree handloom?
Handlooms are looms made by hand. Our Master Weavers around the country handloom silk sarees made from 100 percent natural silks. Banarasi, Kancheepuram, South Silk, Ikkat Patola, Paithani, Upadda, and other traditional Indian textiles are available. Each piece is a one-of-a-kind limited edition.