Cotton Sarees
The summer is on us and it's time to stock your closet with some light and breezy cotton sarees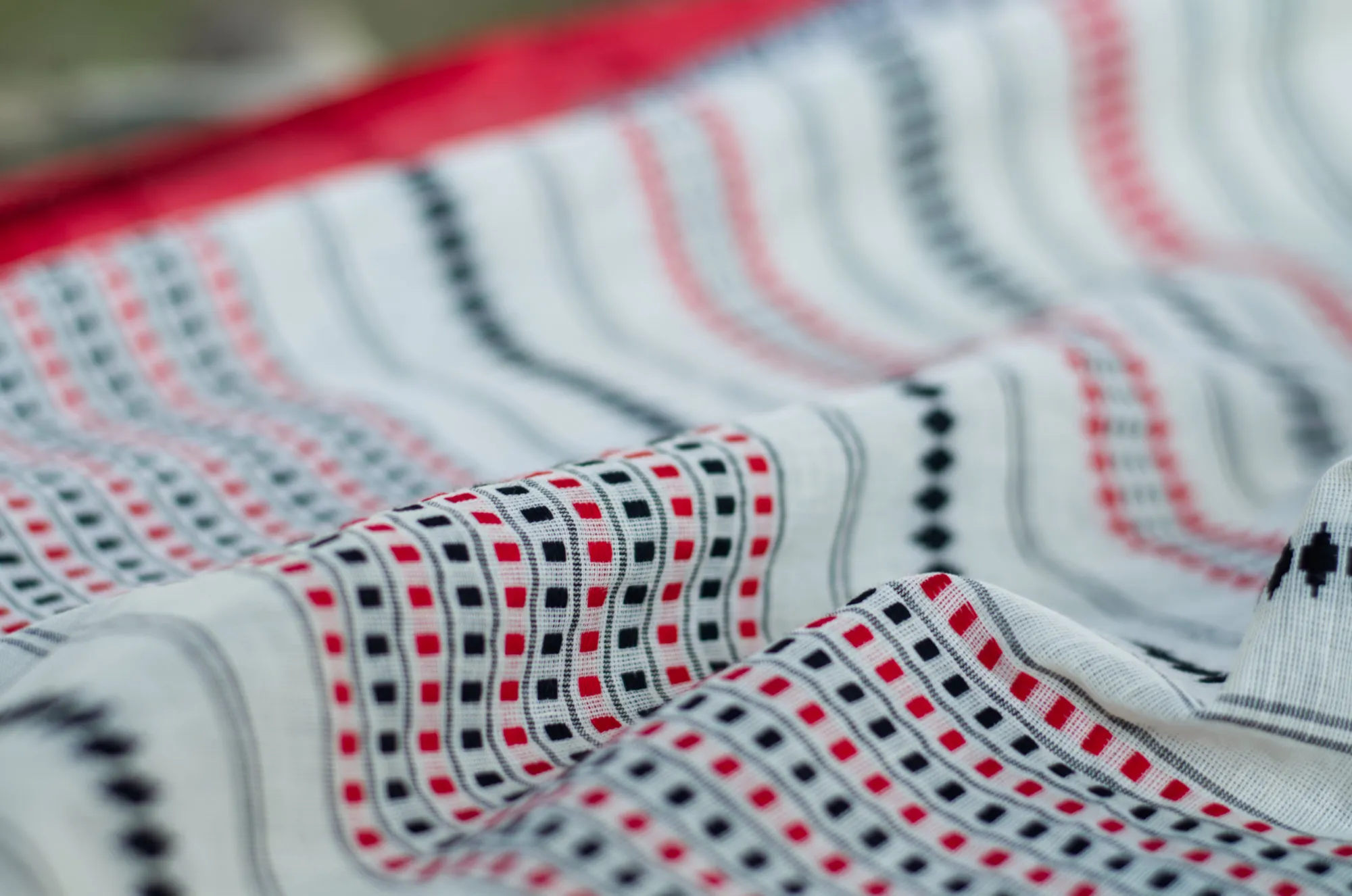 Show Filters
Showing 1–30 of 288 results
Showing 1–30 of 288 results
Cotton Sarees – A Favourite of Indian Ethnic Fashion
Weddings, religious celebrations, and/or family get-together – any occasion becomes a special day when you decide to drape a lovely cotton saree teamed-up with ethnic accessories and minimal make-up. In fact, there are so many types of sarees of different fabrics that your wardrobe can never have enough of this clothing item. But, if you are looking for something comfortable, elegant, and easy-to-maintain sarees that you can wear any day, then you should buy sarees made of high-quality cotton fabric. In fact, there are different types of cotton fabric that are used for making different gorgeous sarees that you can flaunt on different occasions. There are soft pure cotton sarees, mul cotton ones, khadi, kota doria, jamdani cotton, cotton silk sarees, and sambalpuri, among many others. You can find these cotton sarees online and buy from various corners of India. On Flipkart, the variety is impressive, and you can get them without stepping out of your home. You can read user reviews, check ratings, and also compare the cotton sarees' prices before making a purchase. These stores also offer various safe and secure payment options, including the cash-on-delivery method. Whether you are looking for a saree for yourself or to gift to someone, keep reading for some helpful tips to buy the best ones.
Here are a few things for you to keep in mind when it comes to the maintenance of the cotton sarees:
Saree Cleaning – The Basics
There is no denying that sarees made of cotton make almost any woman who adorns herself with it look great. This exquisite ethnic wear requires some conscious and intelligent care. If this type of care is not given to this garment, it can lose its glory. Improperly stored or washed cotton and cotton silk sarees run the risk of getting damaged. Once that happens, it becomes seven yards of cloth that goes to waste. How can one ensure this does not happen?
Care for Cotton Saris
Cotton sarees are not necessarily delicate. However, ruining them is easy and that's why you should soak them for anywhere between 10 to 15 minutes. To soak them, use a large bucket of warm water that has rock salt diffused in it. This step ensures that the saree does not bleed it's wonderful colours away. Soaking them in rock salt infused water helps the dye or colour latch on to the fabric firmly.
During the subsequent washes, only use a mild detergent on cotton sarees for women and do not wring it too much as this may destroy the fabric. Another way to get the job done without harming the fabric is to hang it over a water tap that is at a height from the floor. Ensure that most of the cloth hangs over the sides and very little cloth is crumbled on top of the faucet. This is arguably one of the best ways to allow excess water to drain off.
Starching Your Sarees
Two things, among others, that define and enhance the aesthetic beauty of sarees made of cotton are the crispness and the absence of stains. To ensure you are able to do this, always starch cotton sarees after they have been washed and dried. This way you will be able to retain the crispness of your sarees and also prevent the latching on of stains.
Drying Your Sarees After a Wash
We already gave you one drying tip, and that was about letting your saree be drained of excess water by hanging it over a faucet. Once that is done, you need to dry it. Considering that it's a lot of cloth to dry, it's best you dry it in the open. While doing this, you should ensure that the area where the saree is dried in has enough shade. Exposure to sunlight can cause its colour to fade.
How to Store Cotton and Cotton-silk Sarees
It is best to store these types of sarees in a spacious almirah or cupboard that does not have any humidity or moisture. We say spacious because stuffing it in a compact wardrobe with a lot of other clothes is going to cause the fabric to get crumpled. Trying to iron out and flatten a crumpled saree made of cotton can be a daunting task. To store this type of sarees, wrap them in a light cotton muslin cloth that offers the fabric some breathability.
Care for Sarees Made of Cotton That Feature Silk
To enhance the beauty of sarees made of cotton, they are sometimes adorned with silk borders that have intricate and delicate artwork. This is why you should never resort to hand-washing or machine-washing a saree with silk borders. In case of inadvertent staining, quickly clean the stain off with cold water. You can keep sarees made of cotton and silk hygienic by having them dry-cleaned. If you accidentally drop some sort of gravy that is going to leave a tough stain, try using toothpaste to both sides of the stain and allow it to thoroughly dry. Once this is done, go ahead and wash the saree using the tips provided in this article. Hopefully, that stain will come off.
Tips to Buy Cotton Sarees
On e-stores, there are many types of cotton sarees, and there is a good chance that you might get confused about which one to pick and which ones to not buy. However, there are a few details that can help you choose the right one for you. First, these sarees are ideal for summers and hot weather. This fabric is comfortable and lightweight, so anyone can wear them for long hours. These sarees are also ideal for everyday use. So, you can wear them to your workplace or while meeting friends, and even while going shopping. When it comes to special occasions, these sarees are ideal for daytime functions, and any other occasion that requires your active participation. For daytime occasions, you can choose sarees of pastel shades, and for afternoon or evening occasions, black, red, purple, pink, and other dark colours are suitable. There are plain sarees that complement most girls and ladies. Also, if you have a voluptuous body then you can choose sarees with broad borders and/or big prints and designs. But, if you have a petite body, then small borders and/or dainty prints and designs will suit you.
How to Choose Sarees and Accessories Online
While buying cotton sarees online, you can choose one as per the occasion, theme, colour, saree style, and brand. There are sarees for casual occasions, weddings, parties and festivals, etc. Also, there are sarees of various themes, such as classic, floral, embellished, embroidered, among others, to choose from. When it comes to types, there are 9-yard sarees, half-and-half sarees, regular sarees, and stitched sarees to choose from. All these and more different types of sarees are sold by multiple brands, such as Saara, Divastri, The Chennai Silks, and Mimosa, among others on e-stores.
कॉटन साड़ी
अगर आपको एक कॉटन साड़ी के महत्त्व का अंदाज़ा नहीं हैं तो आप अपने घर में मौजूद बड़े बुज़ुर्ग से पूछिए। जी हाँ, वो आपको बताएँगे उसकी अहमियत। अगर आपको भी अपने लिए एक नए साड़ी की तलाश है तो आप ठीक ऐसी ही एक सड़ी ले सकते हैं। घबराइए मत – कॉटन की साड़ियाँ आज कल काफ़ी नए डिज़ाइन और रंगो में आसानी से उपलब्ध हैं। सिर्फ़ इतना ही नहीं, आपको घर पर या ऑफ़िस में पहन ने के लिए भी कॉटन की साड़ियाँ अलग से मिल जाते हैं। लेकिन ये विकल्प आपको बग़ल वाली बाज़ार में मिलने की सम्भावना काम है। तो अगर किसी को ये साड़ियाँ ख़रीदना हो तो वो कहाँ से इन्हें से ले सकता है? ऑनलाइन शाप। सिर्फ़ इतना ही नहीं, एक ऑनलाइन शॉप में आपको कॉटन के अलावा मलमल, शिफ़ॉन, और कई अन्य तरह की साड़ियाँ बड़े काम दाम में मिल जाएँगी आपको बस करना इतना है – आपके स्मार्टफ़ोन या कम्प्यूटर से ऑनलाइन जाना है और एक कॉटन सड़ी ऑर्डर करना है। आपके पसंद की सड़ी आपके पास चंद दिनो में पहुँच जाएगी।